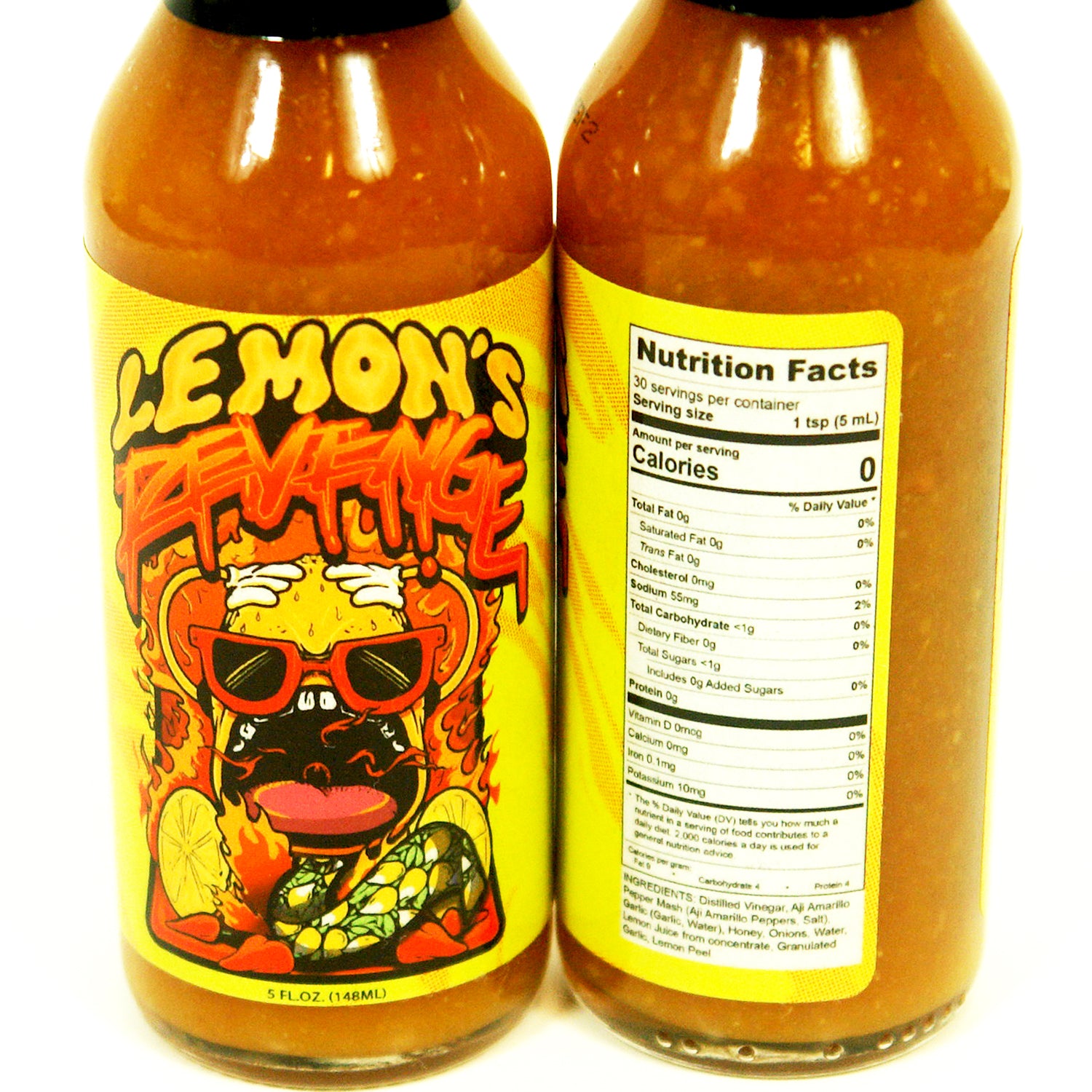 Lemon's Revenge Hot Sauce
A tasteful combination of both sweet and savory flavors, with notes of garlic merging with sweet honey and topped off with the mild spice of lemon pepper.  Developed by DGD in collaboration with High River Sauces.
I don't know why, I don't know why you wouldn't fight for the sauce this way.
5 fl oz. / 148ml
All sales are final. No returns will be accepted for this item. 
+ Read More
− Show Less